Navigating the process of obtaining a B visa for entry into the United States can be a daunting task. Don't worry, this ultimate guide has got you covered. The B visa category is designed for foreign citizens who wish to visit the United States temporarily for either business or pleasure. B visas consist of two main types: the B-1 visa for business-related purposes and the B-2 visa for tourism and personal visits.
To apply for a B-1 or B-2 visa, you'll need to gather specific documents and complete the necessary forms. This includes preparing a Form DS-160 application, paying visa fees, providing proof of financial capacity, having a valid passport, and taking a passport-style photo. The B-1 visa is suitable for tasks such as consulting with business associates, attending scientific or educational conferences, and participating in various professional activities. However, not all business activities are permitted under this visa type, so it's essential to be aware of the restrictions.
The B-2 visa, on the other hand, is geared towards those looking to visit the United States for leisure, medical treatment, or personal visits. Whether you're attending a family event, exploring the diverse attractions across the country, or seeking medical care, the B-2 visa is the ideal choice for your temporary stay. By diligently following the application process and understanding the eligibility requirements, you can successfully obtain the right B visa for your travels to the United States.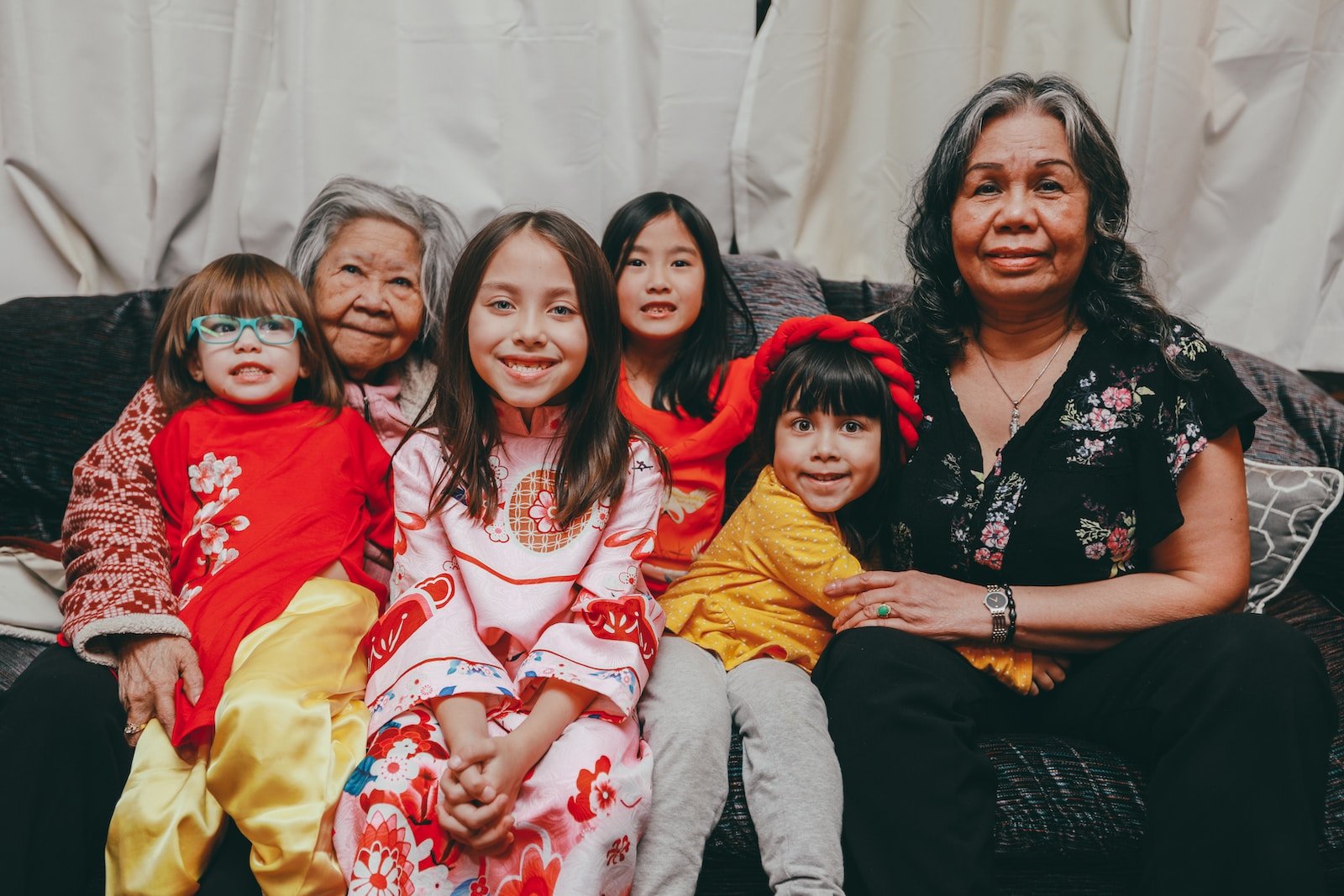 Eligibility Criteria
Before applying for a B visa, it's essential to understand the eligibility criteria for both the B-1 and B-2 visas. Here is a breakdown of the requirements for each category.
B-1 Visa Eligibility
A B-1 visa is ideal for those who plan to visit the United States for temporary business activities, such as attending conferences, meetings or short-term training. To qualify, you must demonstrate that:
Your purpose of the visit is legitimate and temporary business-related activities
The specific period of stay is limited
You possess the necessary financial capacity
You have a valid passport
You intend to return to your home country after your trip
You can find the complete eligibility requirements and application process here.
B-2 Visa Eligibility
While B-1 visas cater to business purposes, B-2 visas are suited for tourism, leisure, and pleasure. Some common reasons for obtaining a B-2 visa include vacations, medical treatments, and visiting friends or family. To be eligible for a B-2 visa, you need to:
Establish that your trip is for tourism or pleasure-related activities
Have a specific and limited period of stay
Prove sufficient financial resources to cover your expenses during the visit
Possess a valid passport
Show an intention to return to your home country after your trip
Applying for a B1/B2 visa can be daunting, but with the right preparation and knowledge, it can be a smooth and successful endeavor. You can find some useful tips on the visa application process in this easy guide.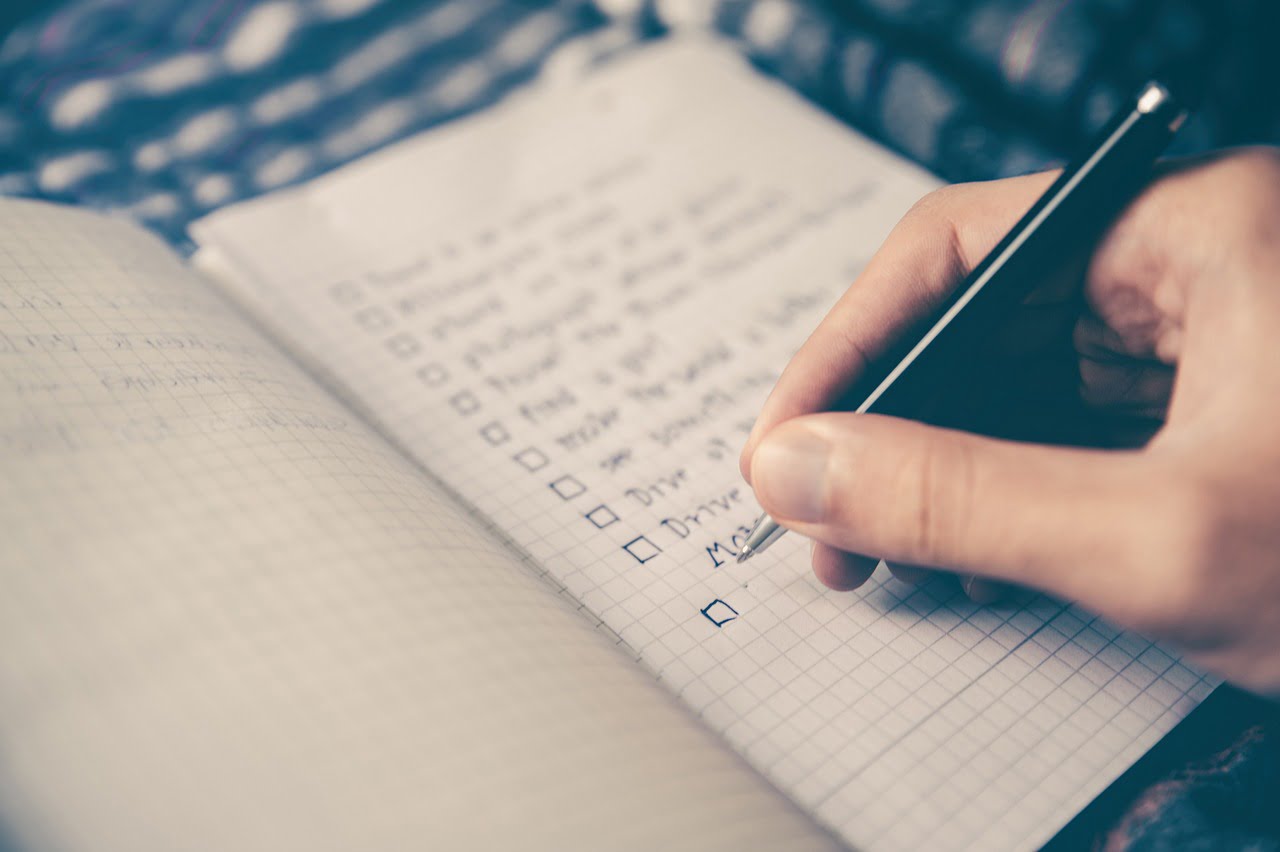 Application Process
DS-160
To begin the process of obtaining a B visa, you need to complete the Form DS-160, which is the Online Nonimmigrant Visa Application. You should be accurate and thorough when filling out this form, as incorrect or incomplete information can lead to delays or even denial of your visa application. After submitting your DS-160, you will receive a confirmation page containing a barcode, which you should save and print for your records.
Gathering Documents
Before you can schedule your visa interview, you'll need to compile a set of documents to present at the consulate. Essential documents for your B visa application include your passport, which must be valid for at least six months beyond your intended stay in the United States, and a passport-sized photo that meets specific requirements. Additionally, you should prepare supporting documents such as bank statements to demonstrate your financial stability and, if applicable, an employer letter detailing the purpose of your business trip.
Scheduling Interview
Once you have completed your DS-160 and gathered the required documents, you will need to schedule an interview at the nearest U.S. consulate or embassy. To do this, follow the instructions on the U.S. Department of State website for scheduling an appointment based on your location. Keep in mind that interview wait times can vary, so it's important to schedule your appointment well in advance of your planned travel dates.
During the interview, a consular officer will assess your eligibility for a B visa, asking questions about your travel plans, the purpose of your visit, and your financial means. Be prepared to present your supporting documents at this time, as they will provide evidence to demonstrate your ties to your home country and your intention to return after your stay in the U.S. Remember to answer all questions honestly and with confidence, as this will increase your chances of obtaining the visa.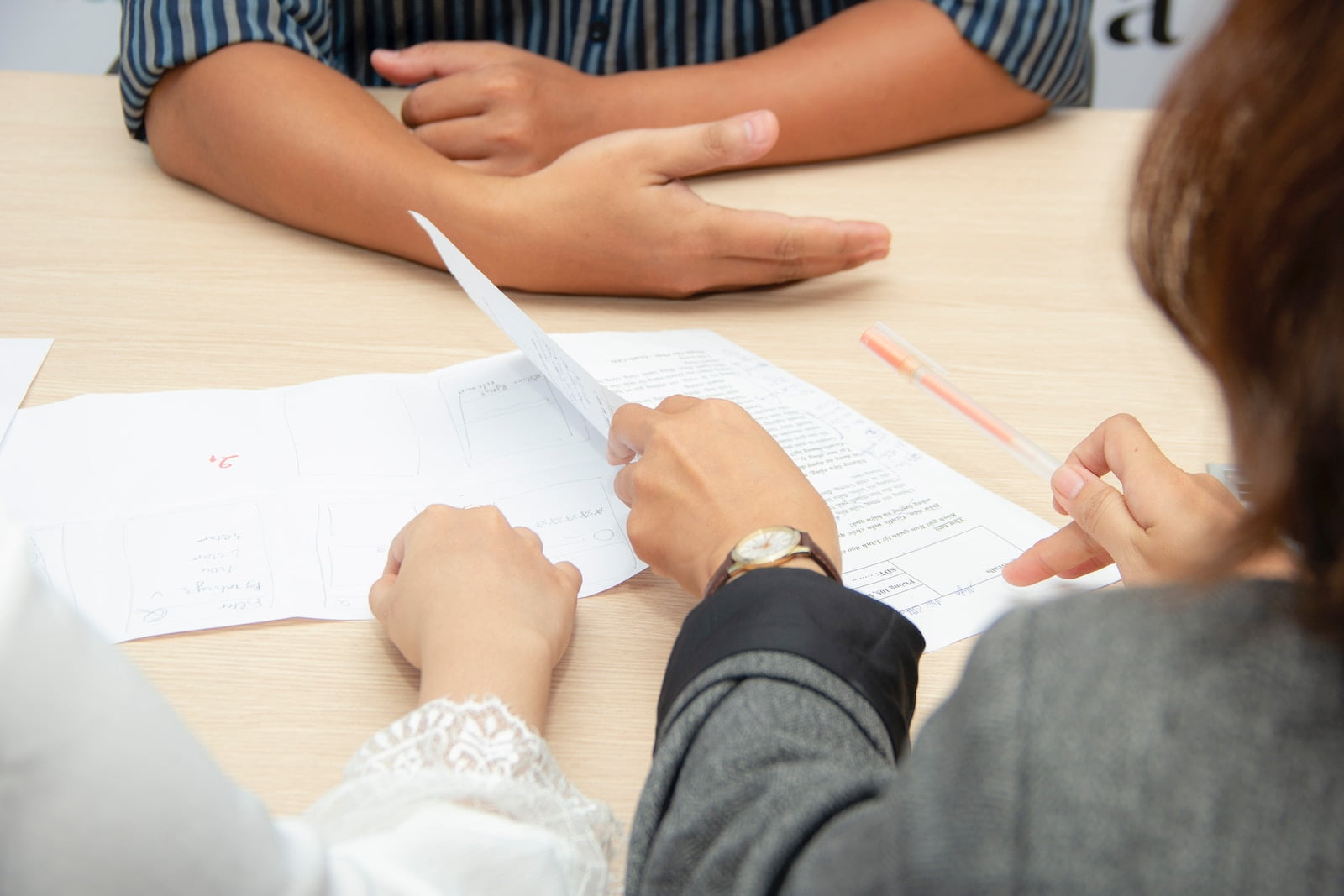 Interview and Approval
Interview Tips
The interview at the consulate or U.S. embassy is a critical step in the process of obtaining your B visa. It helps the consular officer assess your eligibility and intentions for entering the United States. Before attending the interview, you should familiarize yourself with the purpose of the interview and prepare for the USCIS interview accordingly.
During the interview, be honest and accurate in your responses to the questions asked by the consular officer. Make sure you bring all required documents and dress professionally. Practice active listening and answer only the questions asked. It's essential to demonstrate your binding ties to your home country and that you intend to return after your temporary stay.
Possible Outcomes
After your interview, the consular officer will decide on the outcome of your application. There are three main possible outcomes:
Approval: If the consular officer is satisfied with your interview and supporting documents, they may approve your B visa application. Upon approval, you might have to pay a visa issuance fee based on your nationality.
Denial: Your application may be denied if you have failed to demonstrate eligibility, convincing binding ties, or if you have inconsistencies in your application or interview responses.
Administrative Processing: In some cases, the consular officer may need more time to review your application or request additional documentation. Your application will be placed in administrative processing until a final decision is made.
Remember, obtaining a B visa does not guarantee admission into the United States; it merely permits you to travel to a port of entry and request permission to enter. The final decision is up to the U.S. Customs and Border Protection officer. However, with a properly prepared application and interview, your chances of obtaining a B visa and entering the United States are much higher.
Fees and Extensions
Visa Fees
When applying for a B visa, you will need to pay an application fee, which varies depending on the type of visa. For example, non-petition-based nonimmigrant visas, such as B visas, require a fee of $185. It's important to know the specific fee for the visa you are applying for in order to properly prepare for the application process.
Extension Process
If you are already in the U.S. on a B-1 or B-2 visa and need to extend your stay, you can apply for an extension with the U.S. Citizenship and Immigration Services (USCIS). To do this, you must file an I-539 application, which can be completed online or in person at a USCIS office. Keep in mind that, if you are on a B-1 visa receiving an honorarium, the extension is limited to 9 days per visit with a maximum limit of 5 visits every 6 months. On the other hand, B-2 visa holders for pleasure can be admitted for up to 6 months.
It is important not to engage in any unauthorized activities or gainful employment while on a B visa, as doing so could jeopardize your visa status and lead to removal from the U.S. By staying informed about your visa's terms and conditions, you can ensure a smooth and successful visit to the United States.
Visa Waiver Program
The Visa Waiver Program (VWP) allows eligible citizens of participating countries to travel to the United States without obtaining a visa for stays of 90 days or less. If you are a citizen from one of these countries and meet specific requirements, you can take advantage of this program for tourism or business purposes.
Eligible Countries
There are currently 39 countries participating in the VWP. To see if your country is a part of the program, you can refer to the U.S. Department of State's list of Visa Waiver Program participating countries.
ESTA Application
Before traveling to the United States under the VWP, you must obtain an Electronic System for Travel Authorization (ESTA) approval. The ESTA is an online travel authorization system that provides pre-screening of visitors before boarding. This is a crucial step to ensure that your visit is hassle-free and without visa complications.
To apply for ESTA, you can visit the official U.S. government website and complete the online application form. Ensure that your passport is valid for at least six months from the date of your planned departure from the United States. After submitting the application, you'll receive a confirmation within 72 hours, although most applications are processed much faster. Make sure to keep a printed copy of the ESTA approval with you, as airlines and immigration officers may require it.
Keep in mind that an approved ESTA does not guarantee entry into the United States. Upon arrival, immigration officers will still determine your eligibility to enter the country based on various factors. Moreover, if your travel plans change or if you need to stay in the United States for more than 90 days, you will need to apply for a B visa.
Remember that the VWP is designed to make travel to the United States more convenient for eligible citizens. By following the necessary steps and understanding the program's requirements, you can make the most of your visit and fully enjoy all the opportunities that the United States has to offer.
Frequently Asked Questions
What are the key requirements for a B1/B2 visa?
To obtain a B1/B2 visa, you must demonstrate that you meet USCIS requirements for temporary business or leisure travel. B1 visa applicants must participate in business activities of a commercial or professional nature in the United States. B2 visa applicants should be traveling for medical treatment, pleasure, or to visit friends and family.
How long is the validity of a B1 and B2 visa?
B1 and B2 visas are generally valid for six months. However, the validity period may vary depending on the applicant's nationality and specific circumstances. It's important to check the visa's expiration date on your passport to ensure compliance with US immigration regulations.
What is the application process for obtaining a B visa?
The process to obtain a B visa involves submitting a visa application online, paying an application fee, and attending a consular interview. You will need to provide evidence of strong ties to your home country, financial means to cover your stay in the United States, and a valid purpose for your visit.
What documents are needed for a B2 visa checklist?
To apply for a B2 visa, you will need to submit a completed DS-160 form, passport-sized photograph, a valid passport, and proof of payment of the visa application fee. Additionally, prepare to present evidence of the purpose of your travel, financial support, and ties to your home country during your consular interview.
How can one improve their chances of getting a B2 visa?
To improve your chances of obtaining a B2 visa, demonstrate strong ties to your home country, provide clear evidence of your travel purpose, and show that you have the financial means to support yourself during your stay in the United States. It is also crucial to prepare thoroughly for the consular interview to effectively communicate your eligibility for the visa.
Are there any current restrictions for B1/B2 visa holders traveling to the USA?
There may be restrictions due to country-specific situations, such as health alerts or changing political landscapes. Monitor US Department of State announcements and updates to ensure you understand and comply with any existing travel restrictions that could impact your trip to the United States as a B1/B2 visa holder.